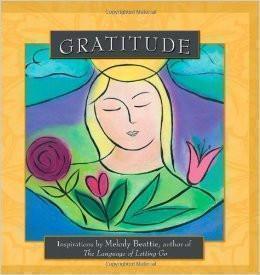 Gratitude: Inspirations by Melody Beattie
Regular price
$ 11.95
/
We have 10 in stock.
---
Melody Beattie's Gratitude is an antidote to today's harried lifestyle. Beautifully illustrated and ideal for gift-giving, Gratitude encourages readers to reconnect with what's truly important in life, the everyday blessings that are ever-present and ever-sustaining.
Featuring stirring passages from More Language of Letting Go, Beattie's best-selling book of daily affirmations, Gratitude inspires readers to be thankful for everything in their lives whether they feel grateful or not.

An attitude of gratitude transforms everyday disappointments and frustrations, Beattie explains. A sense of gratitude provides valuable perspective when facing problems. And above all else, a sense of gratitude helps us truly recognize the presence of a Higher Power in our lives.