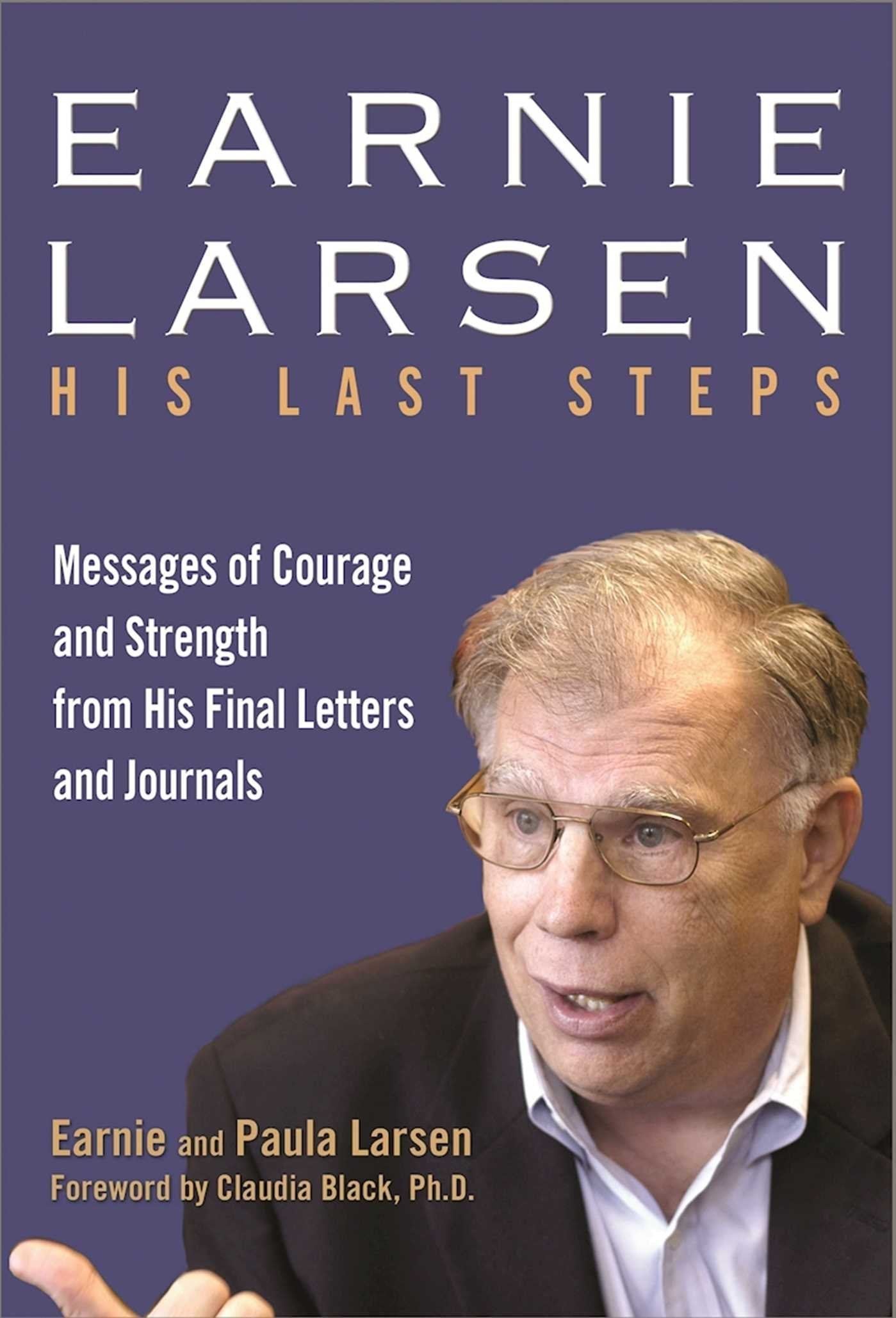 His Last Steps by Earnie Larsen
Regular price
$ 16.95
/
We have 22 in stock.
---
"In 
Earnie Larsen: His Last Steps
, Earnie and his courageous wife, Paula, take us into their lives, sharing with us one of the most profound and intimate life experiences. It has been an honor to share a part of their journey. Earnie could not respond to the many people who reached out to him in his final months, but he asked [in these letters] that we go to the essence of that place where our spirits cross and know that he is there for us." --Claudia Black, Ph.D., foreword
Beloved recovery speaker, author, and sponsor, Earnie Larsen approached life's most difficult challenges with the goal of comforting and inspiring others. Thus, when Earnie learned that he had inoperable cancer, he began to write letters to those he cared about, including family members and sponsees, sharing insights from his final journey. This moving collection edited by his wife, Paula, compiles these letters and journal entries from Earnie's "God File." Paula then offers personal context to these words of wisdom as she experienced the daily ups and downs of his illness with him. In this moving and courageous testament, you'll find a man who died as he lived by constantly giving of himself to others.
Earnie Larsen was a nationally known author and lecturer. A pioneer in the field of recovery from addictive behaviors and the originator of the process known as Stage II recovery, Earnie authored numerous curricula, DVDs, audio CDs, and books with Hazelden and other publishers, including his 2010 Hazelden book Now That You're Sober: Week-by-Week Guidance from Your Recovery Coach, written with his sister, Carol Larsen Hegarty. With degrees from Loyola University and the University of Minnesota, Earnie had been a counselor for more than forty years.