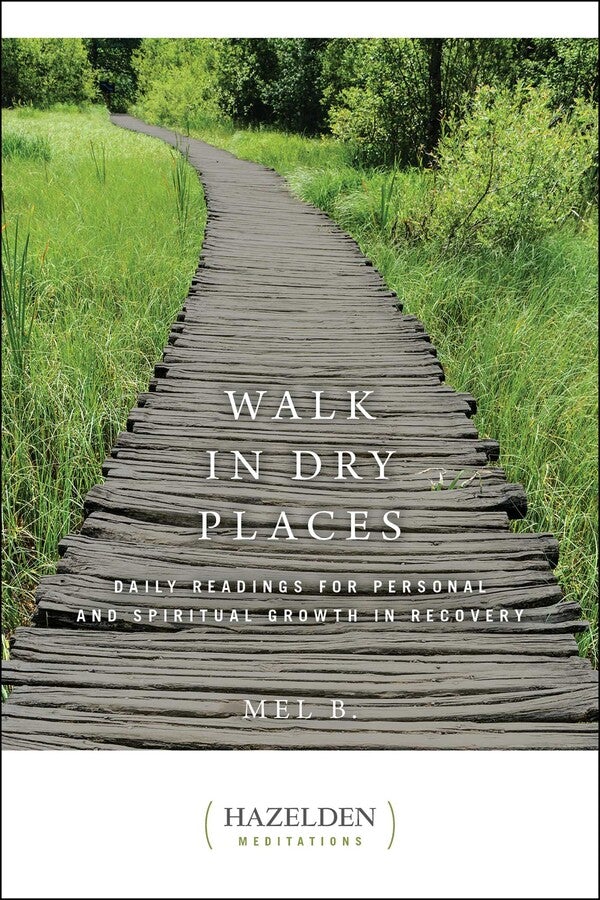 Walk In Dry Places, by Mel B.
Regular price
$ 16.95
/
We have 23 in stock.
---
Each page contains a daily recovery topic along with an insightful exploration of the day's topic and a one sentence "Goal for the Day." Full of basic AA meeting philosophy, Walk in Dry Places offers daily support to anyone seeking help in staying sober one day at a time.
For many people involved in Twelve Step recovery, there is always a need for the basics. Walk in Dry Places provides this solid insight and support. Written in the classic style of early meditation books, Walk in Dry Places refocuses on the basics of Twelve Step recovery. The meditations are written in a clear and graceful voice and convey the gentle, no-nonsense attitude of an old timer.