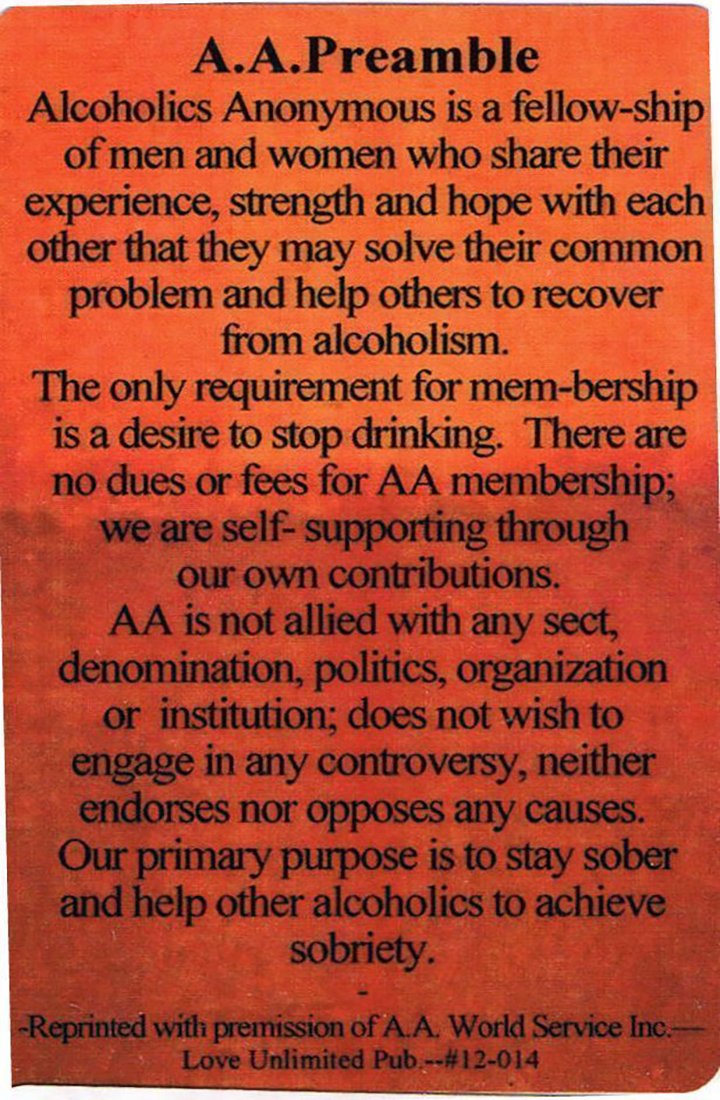 Wallet card: A.A. Preamble
Regular price
$ 1.25
/
We have 432 in stock.
---
Another step in recovering from an addiction is finding a method of tracking progress. For many people, this means using a traditional wallet card. Did you know that there's a recovery wallet card?
The AA Preamble Wallet Card is a tool that can be used to track progress in recovery. It is a small, laminated card that can be placed in a wallet or other location.